Custom Order Form
If you need to trace your models, please print out our Custom Order Foam by clicking here.
Fill out the cover page and print out as many tracing pages as needed for your models.
Watch our tracing models video or follow our step by step directions below. Please contact us with any questions.
STEP 1.
PRINT OUT YOUR CUSTOM ORDER FORM AND MAKE SURE TO COMPLETE ALL SECTIONS. THE CUSTOM ORDER FORM CAN BE DOWNLOADED FROM THE TOP OF OUR WEBSITE. NEXT YOU WILL NEED TO LAY DOWN THE TRACING SHEET THAT HAS A RULER. IT IS IMPORTANT THAT ALL PAGES WITH TRACINGS HAVE A RULER ON THE SIDE. YOU WILL ALSO NEED TO GATHER ALL OF THE MODELS THAT WILL NEED CUSTOM TRAYS.
STEP 2.
CAREFULLY START TRACING THE MODELS AS CLOSE TO THEIR EDGE AS POSSIBLE WITH A BLACK MARKER, SUCH AS A SHARPIE. ALSO MAKE SURE TO ONLY TRACE ONE MODEL AT A TIME KEEPING A CLOSE EYE THAT THE MODEL DOES NOT MOVE OR SHIFT DURING TRACING.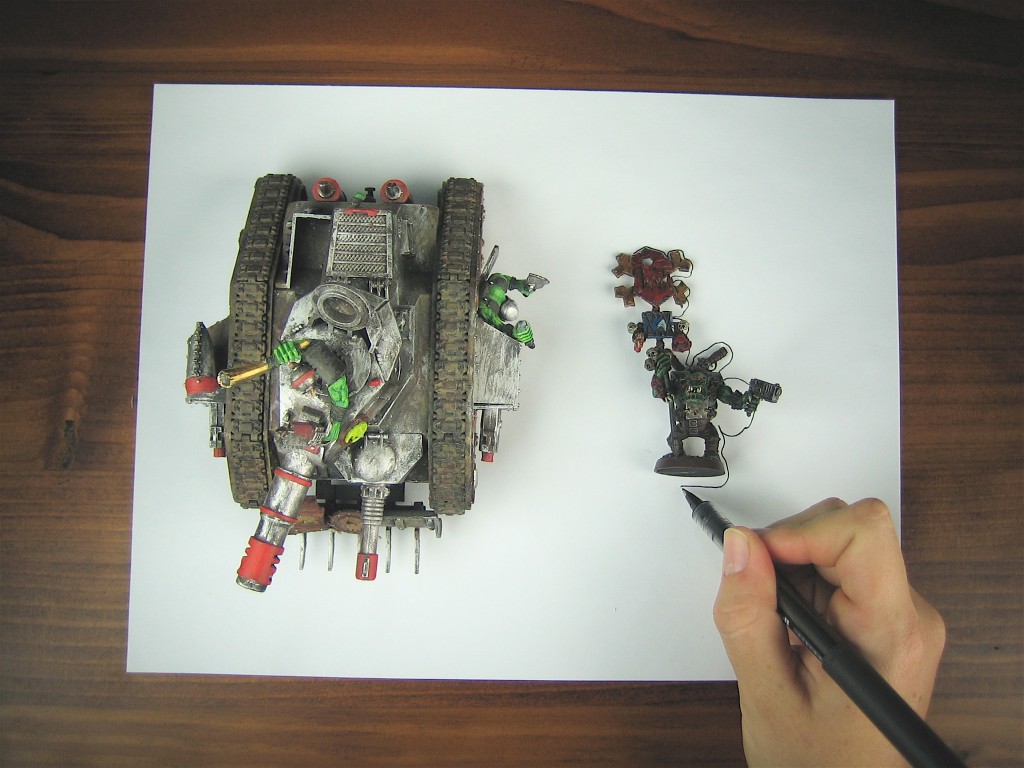 STEP 3.
CONTINUE TRACING ALL MODELS MAKING SURE NOT TO OVERLAP ANY OF THE OUTLINES. IT IS A GOOD IDEA TO ALLOW ABOUT 1 INCH BETWEEN EACH MODEL.
STEP 4.
ONCE ALL OF YOUR MODELS ARE TRACED YOU WILL NEED TO CHECK YOUR WORK. MAKE SURE THAT ALL LINES ARE AS CLEAN AS POSSIBLE. NEXT YOU'LL NEED TO LABEL EACH ITEM AS SHOWN IN THE PICTURE. PLEASE BE AS DETAILED WITH YOUR DESCRIPTION AS POSSIBLE. THE OVERALL DESIGN IS LEFT TO THE DISCRETION OF THE DESIGNER, BUT IT HELPS IF YOU ARE AS DETAILED AS POSSIBLE.
YOU WILL ALSO NEED TO WRITE YOUR FIRST NAME, LAST NAME, PHONE NUMBER, EMAIL ADDRESS, AND ORDER NUMBER (IF YOU HAVE IT) ON EACH CUSTOM TRACE SHEET.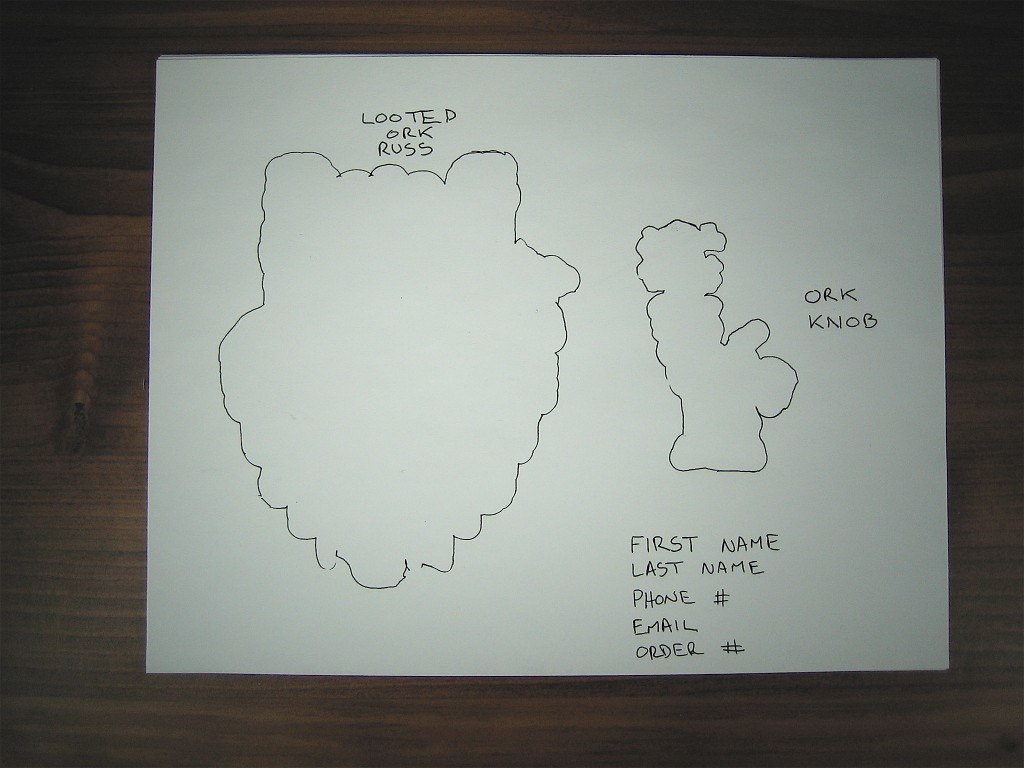 STEP 5.
YOUR NEXT STEP IS TO PLACE THE ORDER! HEAD OVER TO "CUSTOM CUT FOAM TRAYS" UNDER THE CATEGORIES ON OUR WEBSITE. SELECT YOUR DESIRED SIZE FOOTPRINT. YOU NOW HAVE THE OPTION TO SCAN YOUR TRACINGS AND UPLOAD THEM DIRECTLY TO THE ORDER. BE SURE TO INDICATE THE HEIGHT OF YOUR TRAY. THIS IS VERY IMPORTANT.
ONCE YOU CHECK OUT SUCCESSFULLY, AN INVOICE WILL BE EMAILED CONTAINING AN ORDER NUMBER. YOU CAN ALSO REPLY TO THIS EMAIL WITH YOUR TRACINGS IF YOU CHOOSE TO COMPLETE THE ORDER AT A LATER DATE. PLEASE MAKE SURE TO INCLUDE A GOOD NUMBER AND EMAIL WHERE YOU CAN BE REACHED.
*IF YOU DO NOT HAVE ACCESS TO A SCANNER YOU CAN ALSO FAX YOUR DESIGNS TO US*
STEP 6.
ONCE YOUR ORDER IS PROCESSED, A SPECIALIST WILL OUTLINE YOUR TRACED WORK USING STRAIGHT LINES. BY USING STRAIGHT LINES, WE ACHIEVE A CLEANER FIT AND FINISH FOR YOUR TRAYS. UNFORTUNATELY WE DO NOT CUT EXACT SHAPES BECAUSE THE FOAM COULD BREAK OFF FRAGILE PARTS.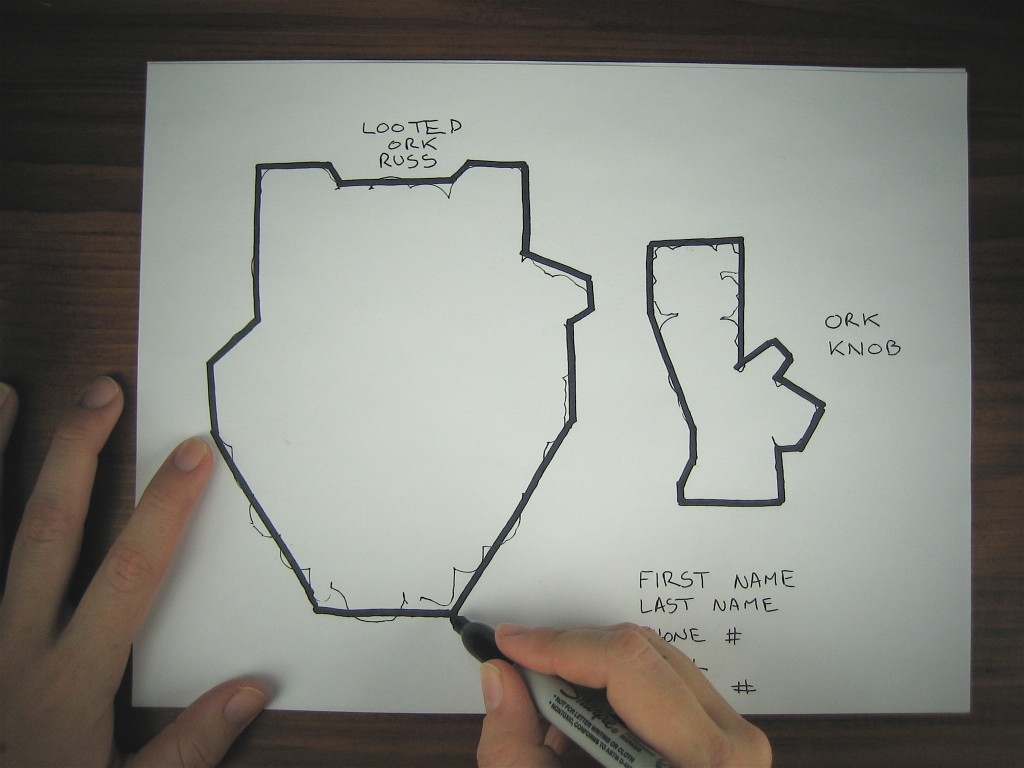 STEP 7.
ONCE TRACING IS COMPLETE, WE SELECT YOUR FOAM AND CUSTOM CUT ALL SHAPES AND SIZES. TEXT AND CUTS ARE DONE AS ORDERED BY THE CUSTOMER TO ENSURE A QUALITY PRODUCT. TEXT IS LIMITED TO 50 CHARACTERS PER FOAM TRAY.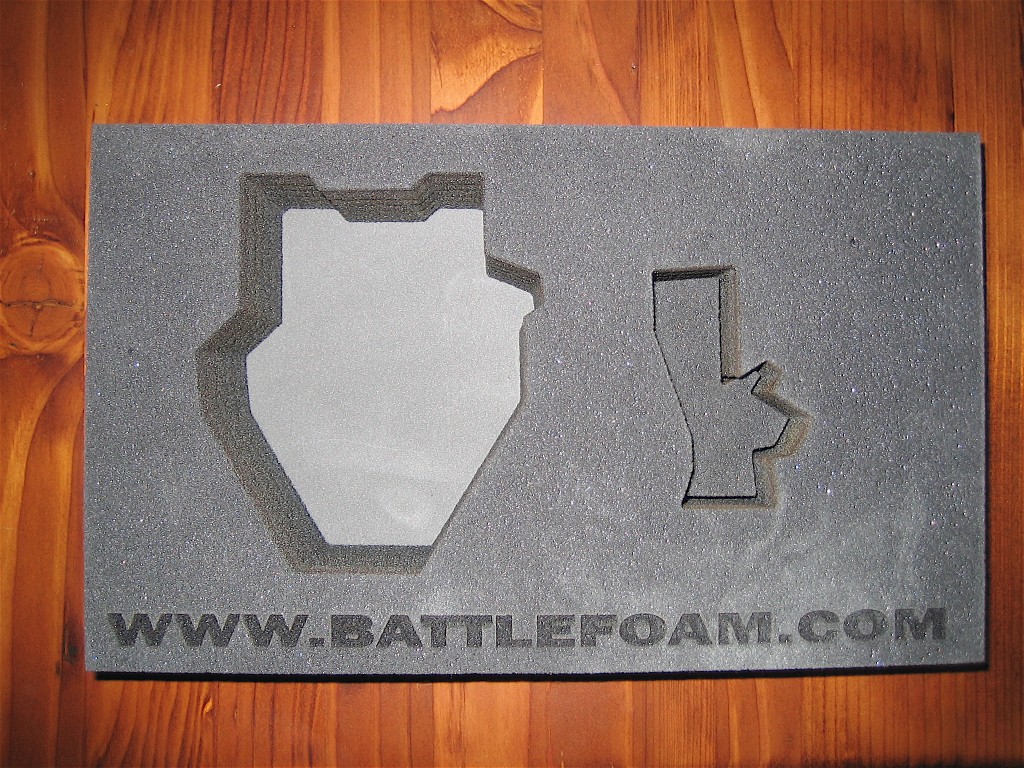 STEP 8.
THE FINAL STEP IS PACKAGING AND SHIPPING OF YOUR CUSTOM FOAM. ONCE YOUR ORDER IS COMPLETED AND SHIPPED, AN AUTOMATED EMAIL WILL BE SENT TO YOU WITH TRACKING INFORMATION.
STEP 9.
ONCE YOUR ORDER HAS ARRIVED, YOU WILL NEED TO CHECK OVER YOUR FOAM. MAKE SURE ALL YOUR MODELS FIT AS ORDERED. PLEASE BE AWARE THAT CUSTOM FOAM TRAYS WILL NEVER BE EXACT MATCHES FOR YOUR MODELS. NO FOAM TRAY CAN BE AN EXACT MATCH FOR CUSTOM ASSEMBLED MODELS. SOME SPACE FOR MOVEMENT SHOULD BE PRESENT AND YOU SHOULD NOT HAVE TO FORCE YOUR MODELS TO FIT INSIDE THE FOAM TRAYS.
IF AT ANY TIME YOU REQUIRE ASSISTANCE, YOU CAN CONTACT US AT +44 (0) 01702 462017.